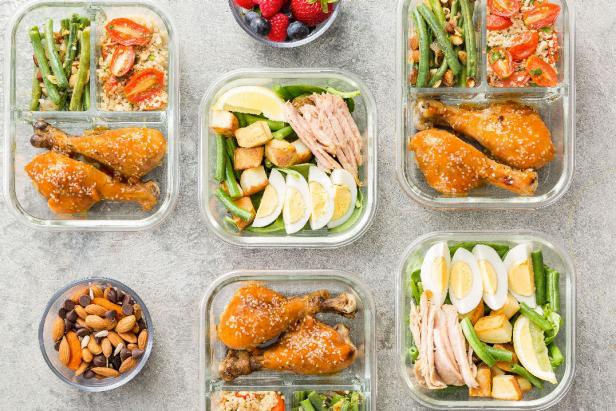 Eating out might be convenient, but it can be hard on the budget – and the body. Cooking at home is a much cheaper and healthier solution. However, it can take a great deal of time, which is why so many people hit the drive-thru instead.
Fortunately, with some meal planning and meal prep, you can cut down the time you spend in the kitchen while still saving money and feeding your family healthier meals. Follow the tips below to get started.
Make a Meal Plan
Start with a list of meals you all enjoy eating. Aim for at least 10 or 15 meals that you can repeat two or more times each month. Then, make out a tentative monthly menu. You can always adjust these meals if needed, but a menu gives you a foundation to work with.
Create Your Grocery List
Once you have your menu, you need to make a shopping list. You can shop monthly or weekly, whichever works best for you. Then, plan a time to head to the grocery store or learn the value of shopping for groceries online.
Pick a Prep Day
Some people do prep work each day before heading out to work. If you have the time, you can do this, too. However, when you're trying to save time, picking a weekly prep day is easier.
Batch Your Steps
Before you begin your prep day, have a plan. When looking at your menu, you'll probably find that a couple of the meals require the same ingredients.
For example, you might have a meal with chicken on your menu twice. When this is the case, it's faster to cook all of the chicken at once than to have to cook it two separate times. You can throw it in the crockpot or oven to cook while you move on to mixing your salads or soups.
With these simple steps, you can avoid the drive-thru, save time, save money, and eat healthier meals.