Just like any theme park, entertainment plaza, or local attraction, cruise ships will try out an idea for an activity and later on decide to get rid of it.
What is new and interesting today could become passé and old hat tomorrow. Cruise lines are always looking for ways to keep their offerings in line with customer trends, so it is not uncommon for a ship to offer a certain activity but have it replaced later on.
Over the years, Royal Caribbean has tried many different activities for guests. Some have become staples of the Royal Caribbean brand, while others had a short run and were replaced by something else.
Here is a look at eight things you used to be able to do on a Royal Caribbean cruise ship that are now gone.
Golf simulator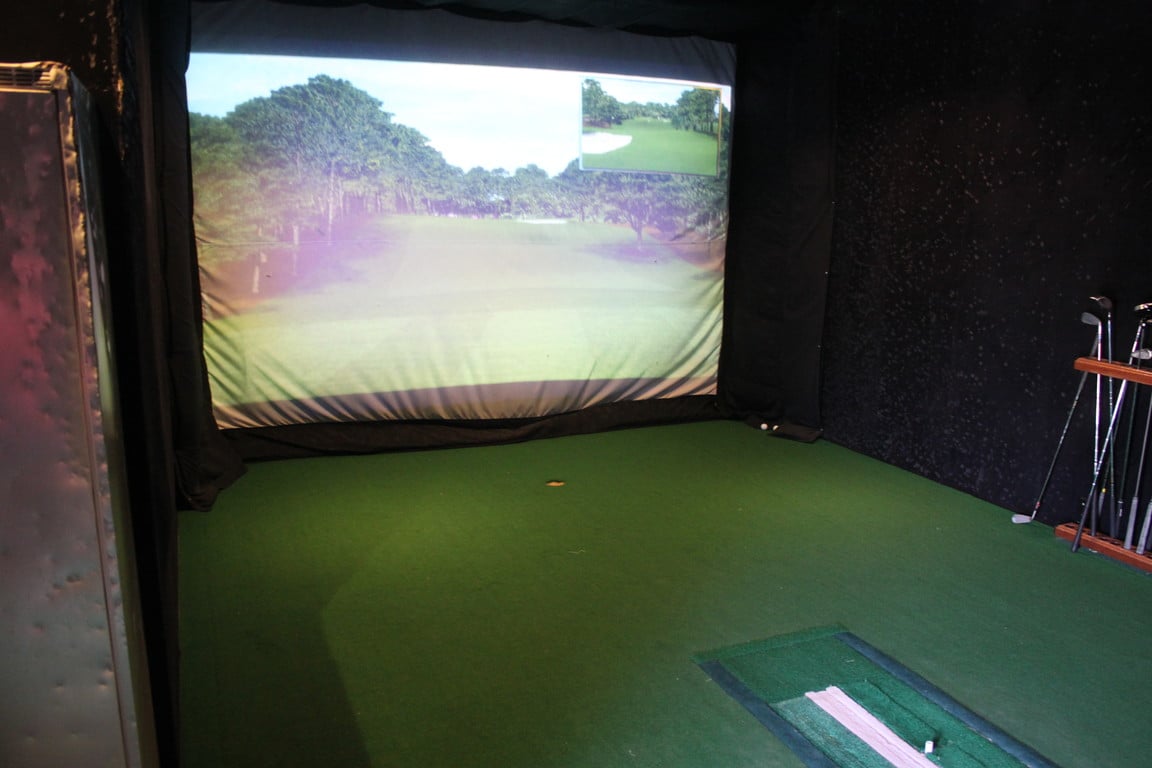 Royal Caribbean is known for having a surf simulator and even a sky diving simulator, but they used to also have a golf simulator.
A number of cruise ships had a golf simulator, including Voyager and Radiance Class ships, where you could practice your golf swing on a variety of virtual golf courses.
It cost $25 for up to 4 people, and there would be a selection of a few different clubs, including  a driver, 3-wood, 5-wood, 3-9 irons and a sand wedge.
Just like the real thing, one passenger would stand in front of the simulator to take their swings, while the others in the group stood off to the side to watch.
Golf simulators are no longer offered onboard, with the space taken up during recent sports deck refurbishments.
Inline skating rink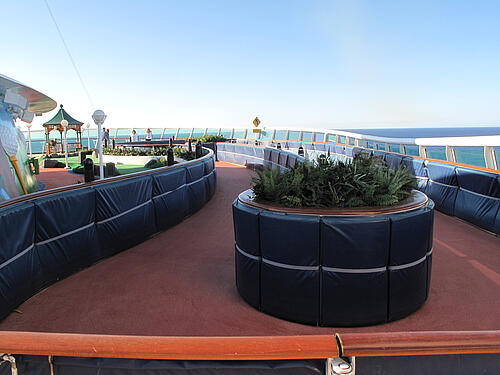 Another sports deck feature found primarily on the Voyager Class ships was an inline skating course.
Alongside the mini-golf course was an inline skating track for guests to use. Royal Caribbean would provide helmets and skates and navigate the course.
The track had padded barriers in case you (likely) slammed into the wall on your way.
Like the golf simulator, the inline skating was ditched to make room for water slides and a FlowRider.
Night clubs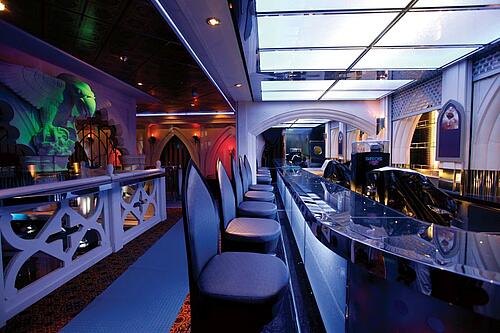 Royal Caribbean used to have dedicated night clubs on many of its cruise ships, including the Voyager and Freedom Class ships.
Each had its own name, such as The Crypt or The Labyrinth, and they were a two-deck level space with an entrance near the Schooner Bar.
During the day, the night clubs were closed, but at night, they became a loud party zone.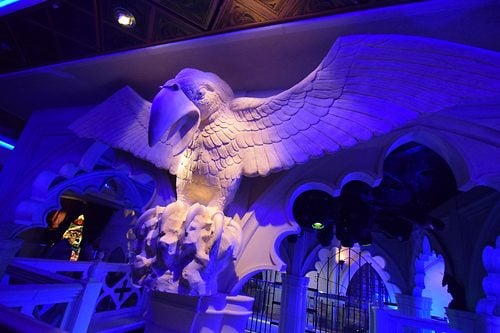 Royal Caribbean decided the space was not being utilized well by only being open at night, so they converted the lower portion to new staterooms and the upper part became a specialty restaurant.
Not to worry, there is still a night club experience offered onboard, just not in a dedicated area.
Pets at Sea
Remember when Build A Bear was a really big deal? As a parent, I remember my kids always wanting to go get a new pet every time we went to the mall, and I guess that trend made it to Royal Caribbean as well.
Royal Caribbean's first Oasis Class ships had a dedicated shop in the Boardwalk neighborhood where you could create your own stuffed animals, many with a nautical theme.
Pets at Sea was a souvenir option where guests picked an animal and outfit, and then stuffed the pet with a fun machine before taking it home with them.
Alas, the shops were replaced during ship refurbishments to make way for other retail experiences.
Boxing ring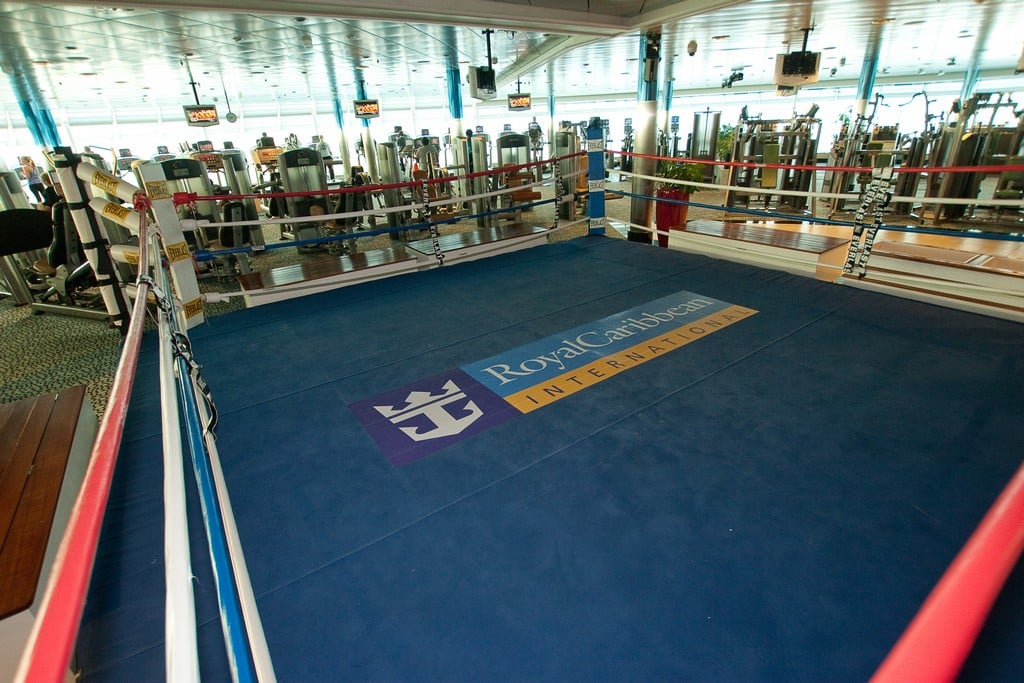 A neat idea to enhance the fitness center offerings was to include a boxing ring on Freedom Class ships.
For an additional fee, the full-sized boxing ring allowed guests to spar with an experienced instructor.
Whether it was not popular enough to warrant keeping it, or perhaps another reason, the boxing ring was removed, leaving a fairly large dance studio space in its stead.
Eco-learning station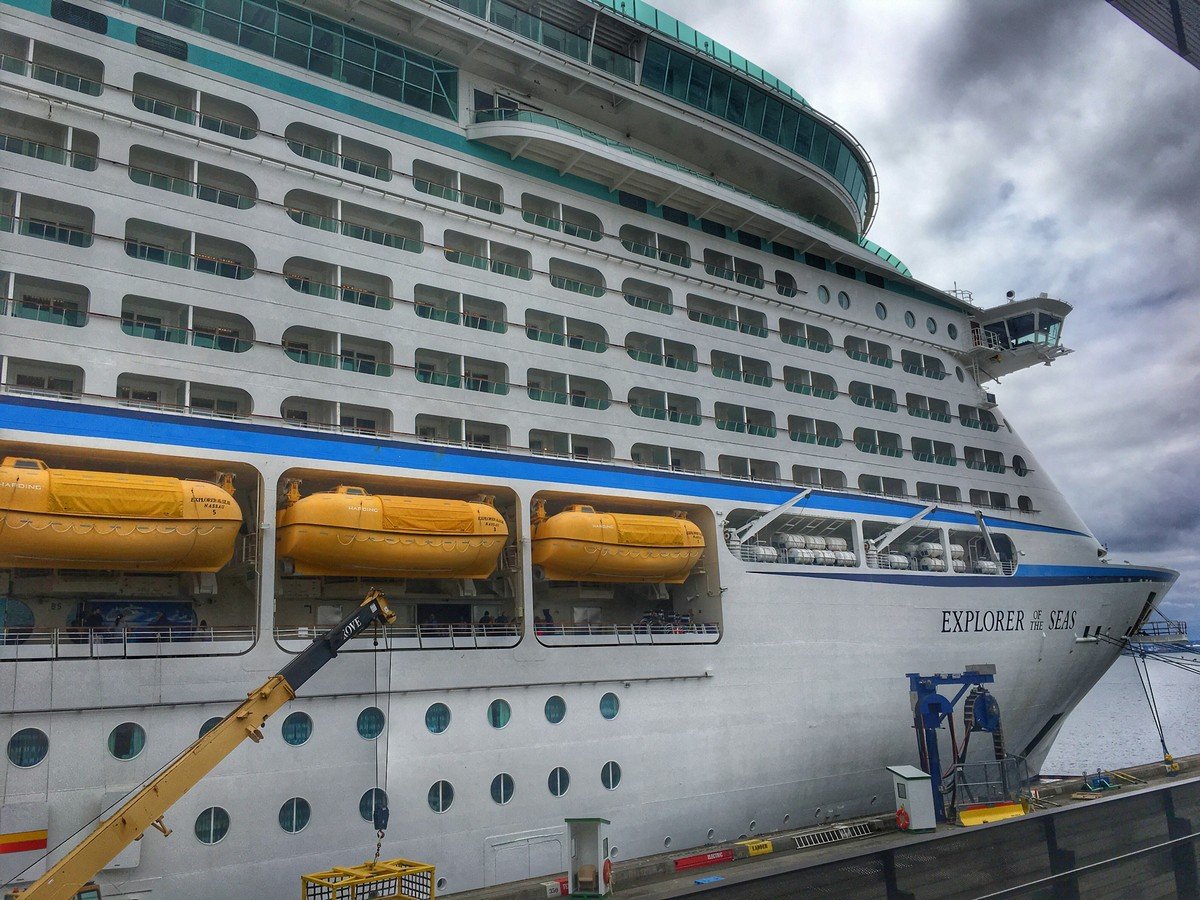 On at least Explorer of the Seas, there used to be something called the Eco-learning station.
The ship's Eco-Learning Stations were located either side of the Aquarium Bar on deck 4. The stations produced a large data set of complementary, comprehensive atmospheric and oceanographic measurements along the cruise ship's itinerary and provided over 80,000 cruise ship passengers with guided tours of the research laboratories aboard.
Data collected by the Ocean Lab program was placed in the public domain, and made available to researchers, students, and the public through an online portal.
Royal Caribbean then downsized the scope of the station, allowing it to still acquire atmospheric and oceanographic data, but the outreach program aboard with a full-time marine technician and a different visiting scientist researcher or lecturer on each cruise was removed.
Eventually, the area was completely removed and replaced with The Tavern in a 2015 refurbishment.
Barbie Premium Experience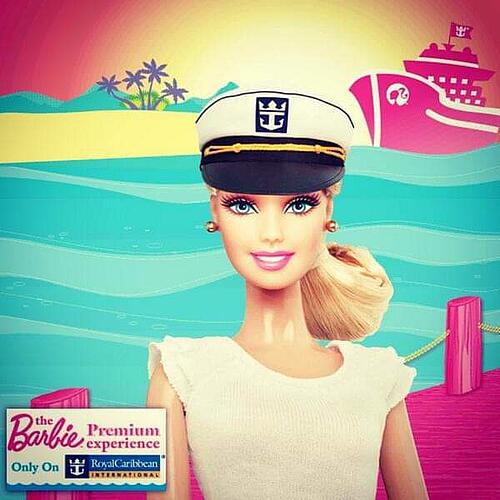 In 2013, Royal Caribbean introduced a new program aimed at girls with a partnership with Mattel.
The Barbie Premium Experience was available for girls aged between four and eleven and included a pink Barbie themed stateroom and signature gifts, including a Barbie Doll to take home.
In addition, there was a Tiaras & Teacups party; Mermaid dance class; Fashion Designer workshop and a Barbie Fashion Show.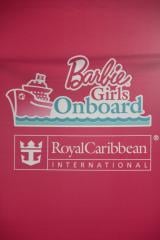 The premium experience cost $349.00 and was only available on cruises over 5 nights long.
At some point, Royal Caribbean removed the offering from its ships.
So many things from the 1970s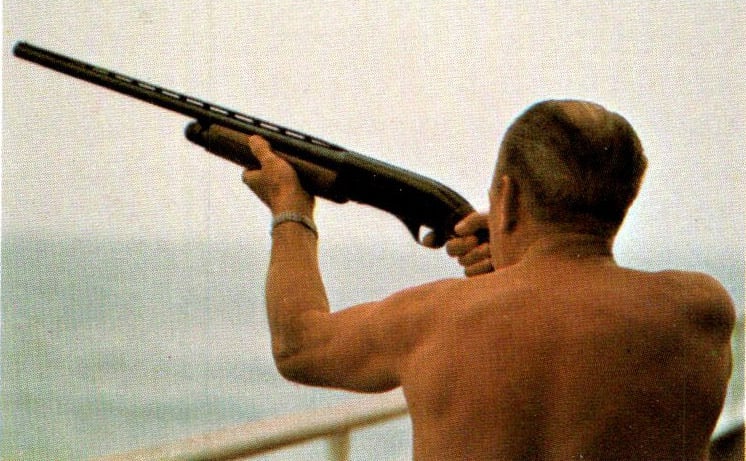 All of the activities listed so far are go back to the late 1990s, but going on a cruise in the early days of Royal Caribbean was a completely different experience all together.
The cruise experience, and the ships, have radically changed since the 1970s and 1980s, and with it what you used to be able to do onboard.
Song of Norway had its own radio station where you could send radiograms or make ship-to-shore telephone calls.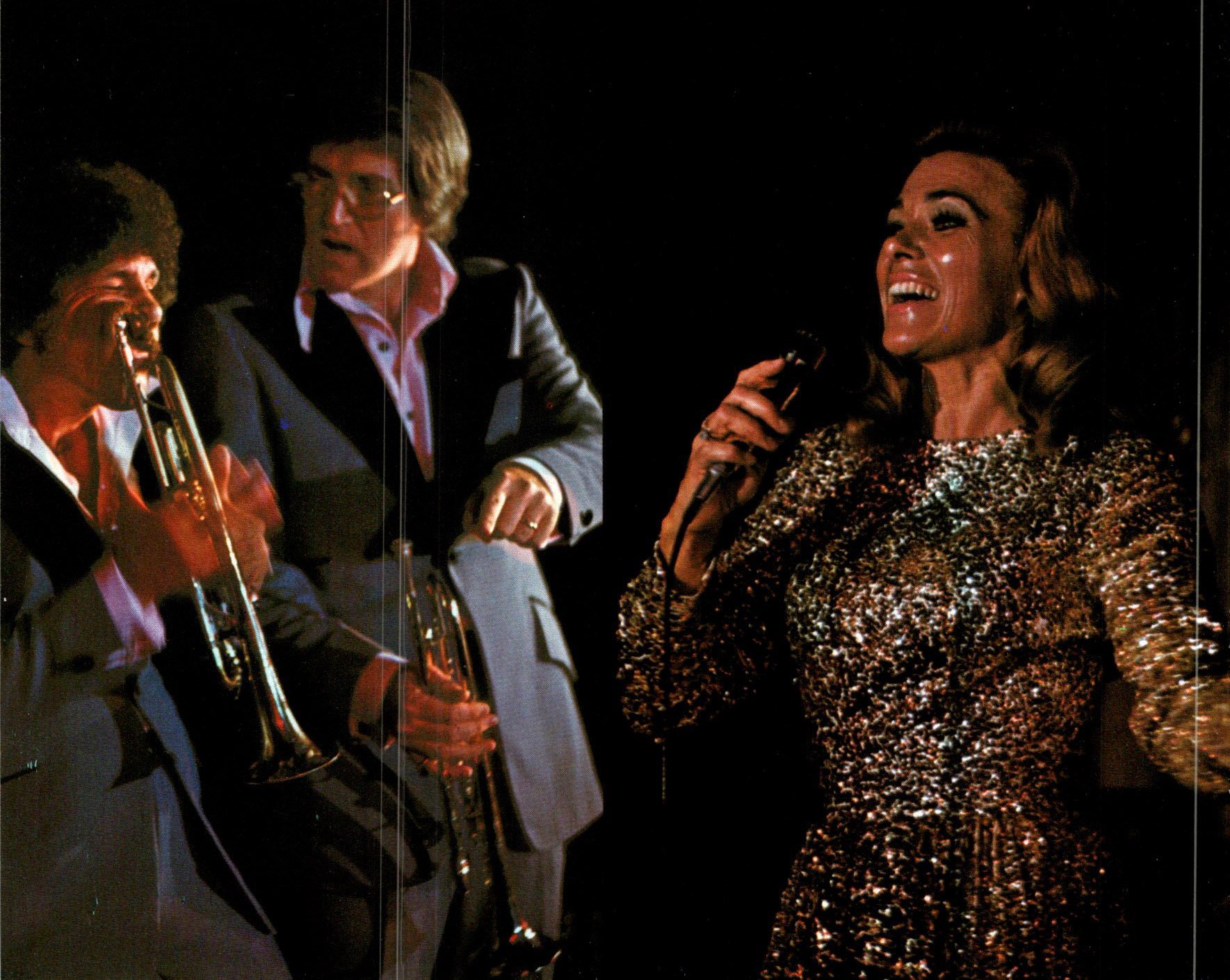 Passenger talent night allowed passengers to sing, dance, make magic, or just about anything else they were brave enough to demonstrate in public.
Casino night was held on two-week cruises, and the crew would allow guests to run the games.  
Lest we forget skeet shooting was available on sea days where you could shoot clay pigeons off the back of the ship.
Read more: What it was like to go on a Royal Caribbean cruise in the 1970s
https://www.royalcaribbeanblog.com/2021/10/05/8-cruise-ship-activities-royal-caribbean-abandoned