Since the beginning of time, different groups have disagreed on various issues. From the Punic Wars between Rome and Carthage in ancient times to the First and Second World Wars to modern-day conflicts, disagreement has always been part of human society. We will never agree on everything, whether over land, religion, or politics.
Despite humans' varying worldviews on multiple topics, one thing almost always unites people: travel. Many people travel to learn about other cultures and expand their perspectives. Although you can learn about the world from classes and books, nothing is more powerful than seeing things for yourself. Interacting with people different from you has become ever more important in an increasingly divided world.
Of course, travel is only possible with the aviation industry. Aviation benefits society by connecting people, cultures, and businesses across long distances. Airlines, aircraft, and airports are why our world has become interconnected over the past several decades. Someone in Midtown Manhattan can connect with someone in rural Kenya through a nonstop flight and a short drive to the final destination. This exchange of ideas is essential for humanity to solve the world's most pressing problems.
The Effects of Geopolitical Issues on Aviation
However, economic and political issues between countries can significantly impact aviation's ability to unite people. From Russia's war in Ukraine to Middle Eastern conflicts to China-Taiwan relations, geopolitical issues can affect aviation and tourism in many ways. Some countries do not have direct flights between each other, even if they are a short distance or directly next to each other. Other nations do not allow airlines from certain countries to fly over their airspace. Furthermore, people may not visit a specific country for political reasons or due to the inability to travel there on their country's passport.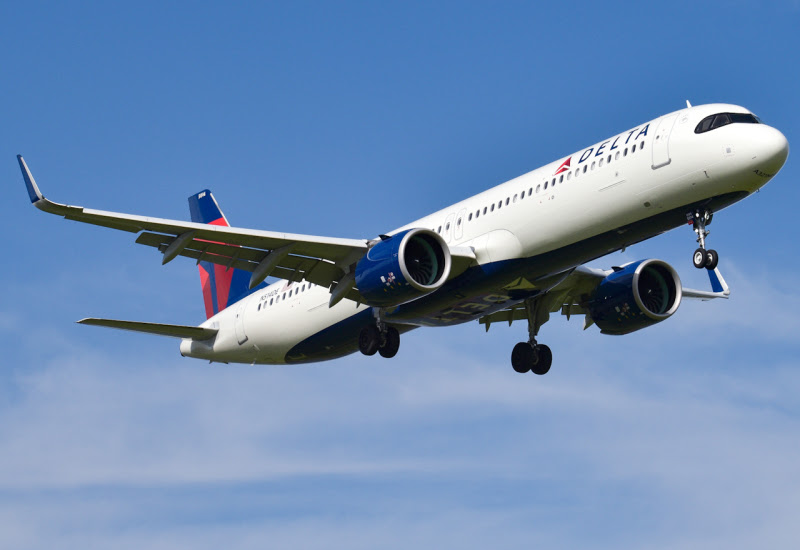 The dynamics of each conflict involving two different groups of people are unique. These differences mean that political issues can affect aviation positively, negatively, or not at all. Some disputes do not impact aviation and travel since the disagreements are often between governments instead of average citizens. Other conflicts create a lack of demand for a specific flight route, forcing passengers from one particular country interested in visiting their "enemy" to take long connecting flights.
Since there are countless disputes between groups of people, we cannot cover every single conflict happening worldwide. Therefore, we will look deeper into a few major conflicts and their impacts on the aviation industry. 
Armenia and Azerbaijan
Armenia and Azerbaijan have been in continuous conflict since the late 1980s. Although the Nagorno-Karabakh region was part of Soviet Azerbaijan, the area's population was mostly Armenian. This interethnic conflict led to a war in the early 1990s after the Soviet Union collapsed. Armenia won the battle and took control of Nagorno-Karabakh, allowing Armenians to continue living there.
A second war over the region broke out in 2020. This time, Azerbaijan captured significant territory in Nagorno-Karabakh before Russia brokered a ceasefire. The ceasefire did not last long; several violations occurred before Azerbaijan launched a military operation in the region in September 2023. The process lasted one day before the two sides reached a ceasefire on September 20.
The recent escalation in hostilities has forced airlines to cancel flights to the region. Some airlines suspended flights to airports in Armenia and Azerbaijan, while others canceled flights scheduled to fly over each country's airspace. Zvartnots International Airport (EVN) in Yerevan and Heydar Aliyev International Airport (GYD) are the largest airports in Armenia and Azerbaijan, respectively. There are no direct flights between the two countries.
KLM canceled five flights from Amsterdam Airport Schiphol (AMS) to Asian destinations on September 19 since they would have passed over Azerbaijan. One flight en route to Narita International Airport (NRT) in Tokyo had to turn around due to the airspace closure. The other four canceled flights most likely flew to China, South Korea, and Japan. Aside from Tokyo, KLM offers nonstop flights to Beijing, Hong Kong, Shanghai, Seoul, and Osaka. KLM does not fly directly to Armenia or Azerbaijan.
KLM was one of two European airlines to cancel flights over Azerbaijan on September 19. Two Lufthansa flights returned to Frankfurt Airport (FRA) after being airborne. Flights to Haneda International Airport (HND) in Tokyo and Almaty International Airport (ALA) in Kazakstan flew back to Frankfurt after one and three hours, respectively. The Tokyo-bound flight spent an hour circling over Germany due to a lack of landing spots in Frankfurt.
Lufthansa also canceled other flights to Asian destinations, including Seoul, Beijing, and Shanghai. The airline offers nonstop flights from Frankfurt to Yerevan and Baku. Data from FlightAware shows that Lufthansa canceled two flights to Yerevan on September 19 and 21. There were no cancellations of flights to Azerbaijan, aside from one flight diverted to Romania on September 24. Since a ceasefire occurred a few days earlier, that diversion was most likely for another reason.
Finally, Iran canceled all flights to Azerbaijan and Armenia for two days. Several airlines fly between Imam Khomeini International Airport (IKA) in Tehran and airports in Azerbaijan and Armenia. There is also a nonstop route from Yerevan to Tabriz Shahid International Airport (TBZ) in Tabriz. The flights returned on September 21 after the ceasefire came into effect.
Many Armenians in Nagorno-Karabakh are leaving the region to avoid "the danger of ethnic cleansing." Videos online show thousands of Armenians fleeing to the region's main airport: Stepanakert Airport. The flights are most likely humanitarian flights because this airport has not offered flights since 1990. However, it appears that no flights departed since hundreds remain stranded at the airport as of September 23.
Many of the Armenians who successfully left Nagorno-Karabakh appear to have arrived by car. On September 24, Armenia said more than 1,000 people had entered the country. This conflict highlights the difficulties that aviation faces in certain scenarios. Issues like non-functional airports can prevent the aviation industry from engaging in humanitarian initiatives. Strong aviation infrastructure is essential to deliver humanitarian aid or evacuate people from conflict zones.
India and Pakistan
India and Pakistan have a poor relationship dating back to when the two countries gained independence in August 1947. The British divided their South Asian colony into India and Pakistan for Hindus and Muslims, respectively. India became a secular republic with a Hindu majority, while Pakistan emerged as an Islamic republic.
However, the borders did not accurately reflect the region's demographics. Both countries claim ownership of the Kashmir region, leading to three major wars and several smaller conflicts over the past 76 years. The most recent skirmish occurred in 2020 when Indian and Pakistani troops exchanged gunfire. Conflicting claims over Kashmir is the main reason the two countries have a hostile relationship.
As a result, there are currently no direct flights between India and Pakistan. This scenario is not due to a lack of effort: Pakistan International Airlines (PIA) previously offered direct flights between Indira Gandhi International Airport (DEL) in Delhi and Allama Iqbal International Airport (LHE) in Lahore. PIA suspended the route in 2019 after India revoked the special status of the Jammu and Kashmir region. The airline also offered a weekly service between Jinnah International Airport (KHI) in Karachi and Chhatrapati Shivaji Maharaj International Airport (BOM) in Mumbai. PIA suspended this route due to declining traffic.
It's unlikely that direct air links between India and Pakistan will resume anytime soon. Pakistani officials strongly object to India's new policies in the Kashmir region. Despite the two countries being next to each other, the only way for passengers to travel between India and Pakistan is to connect through a third country. One possible way is connecting through the Middle East, a region with large Indian and Pakistani communities.
There have been attempts to encourage dialogue between India and Pakistan through sports. Cricket is the most popular sport in the region, with both countries frequently attending the International Cricket Council (ICC) Men's Cricket World Cup. This year's edition will take place in India from October 5 to November 19. Pakistan's presence at the event means that Pakistani cricket players must travel to India to play. The Pakistani players received their visas on September 25.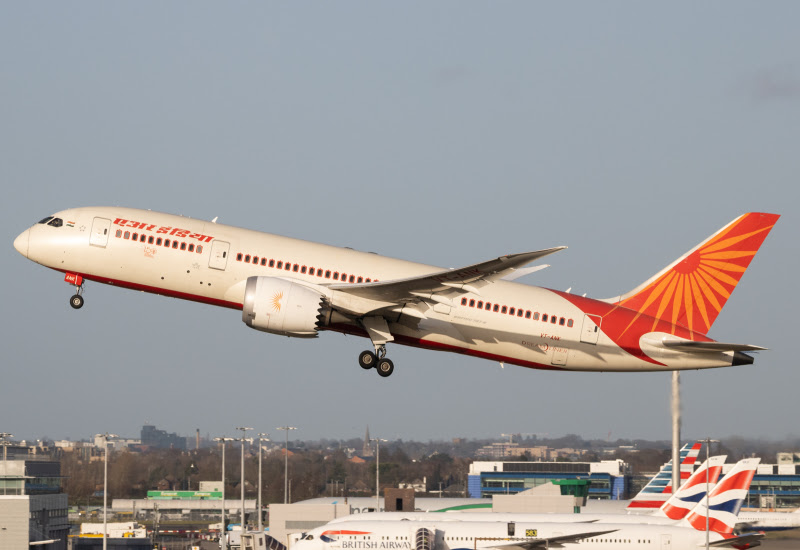 As for regular attendees, it's yet to be determined whether Pakistani citizens can easily visit India to view the matches. There is strong passenger demand for flights to Sardar Vallabhbhai Patel International Airport (AMD) in Ahmedabad, where the game between India and Pakistan will occur. However, the demand comes from destinations within India, with ticket prices seeing a 415% increase in recent weeks. Given that the ICC Cricket World Cup is less than one month away, it is unlikely that Pakistanis can attend the game in India.
Geopolitical tensions between India and Pakistan also extend to airspace. Neither country allows airlines to fly over each other's airspace. Despite this ban, there have been several instances of Indian planes entering Pakistan and vice versa. Some of these instances have even led to aircraft landing in their "enemy" country, such as an IndiGo flight that landed in Pakistan due to the death of a passenger onboard.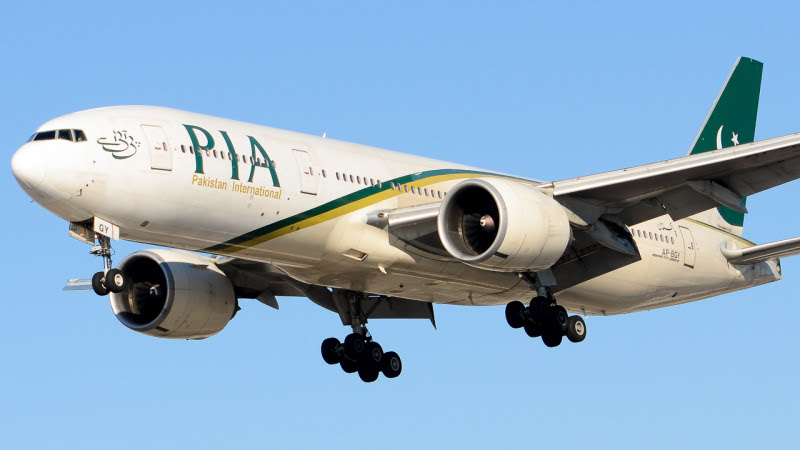 At least two events involving planes entering the "wrong" airspace have occurred this year alone. In March, a PIA flight flew in Indian airspace for about ten minutes after facing difficulties landing in Lahore. Heavy rains forced the aircraft to abort landing and fly in a circle, partially in India. An IndiGo flight briefly entered Pakistani airspace in June due to bad weather. The domestic flight flew over Pakistan for approximately 30 minutes before returning to Indian airspace. 
The tense India-Pakistan relationship highlights how political divisions can sometimes be stronger than the unifying goal of aviation. Even though international sporting events aim to foster global unity, geopolitical issues overshadowed the ICC World Cup in this scenario. Average citizens are affected by animosity between governments, which forces countries to close their airspace to "enemy" nations. Two of the world's most populous countries cannot easily connect through aviation and travel.
Israel and Palestine
For over 75 years, there has been a conflict in the Holy Land: a region between the Mediterranean Sea and the Jordan River. The hostility started in the mid-20th century when Jews immigrated to the area as part of the Zionist movement. However, the Arabs already living in the region did not want the immigrants moving to their declared homeland. The current geopolitical environment started when Israel declared independence in 1948, which Palestinians and other Arabs rejected.
Israel has maintained de facto control over the entire Holy Land since the Six-Day War in 1967. This area consists of Israel itself, the West Bank, the Gaza Strip, and the Golan Heights. Despite efforts to create a two-state solution with Israeli and Palestinian states over the years, the region is currently in a status quo. As for aviation, the most common way for passengers to visit Israel and Palestine is through Ben Gurion International Airport (TLV) near Tel Aviv.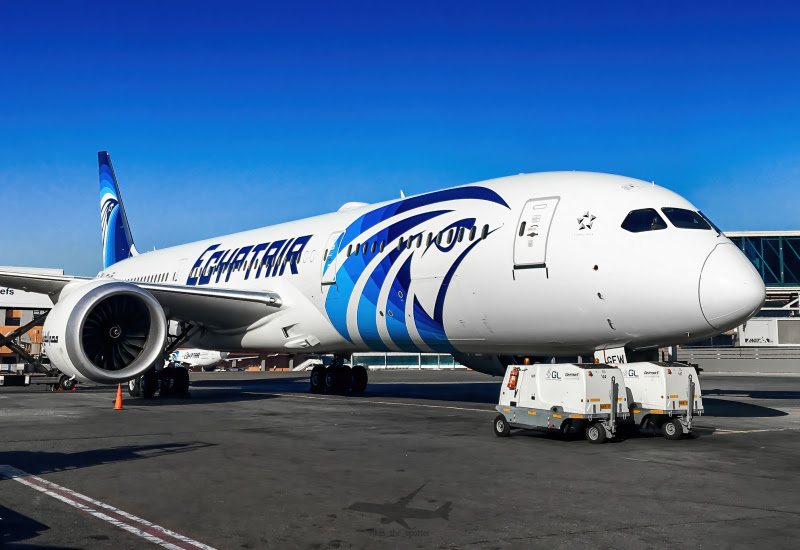 Conflicting claims over the Holy Land have historically prevented direct flights between Israel and the Arab World. Most Arab countries would not recognize Israel until Palestine received an independent state. For decades, Jordan and Egypt were the only Arab countries passengers could fly to directly from Israel. Flying through a third country was not an option since many Arab nations did not accept Israeli passports for entry.
However, the geopolitical environment has started to change in recent years. In 2020, the U.S. launched the Abraham Accords to establish diplomatic relations between Israel and the Arab World. Israel now has bilateral ties with Morocco, Bahrain, Sudan, and the United Arab Emirates (UAE) due to this initiative. The Abraham Accords may extend further: negotiations are underway for Israel and Saudi Arabia to establish diplomatic relations.
Israeli citizens were excited about the Abraham Accords since they can now visit more Arab countries. Israeli and Arab airlines offer direct flights between Tel Aviv and destinations in the UAE, Morocco, and Bahrain. These destinations are popular with Israelis; five airlines provide service between Tel Aviv and Dubai International Airport (DXB) alone. The strong demand suggests that any new flights to the Arab world would be profitable.
The UAE is popular with passengers worldwide, including Israelis, due to the tourist attractions in Dubai and Abu Dhabi. More than 450,000 Israeli citizens visited the UAE between January 2021 and January 2023 for business or leisure travel. The UAE made some changes to accommodate Israeli travelers who are Jewish. These initiatives include launching the Abrahamic Family House in Abu Dhabi, highlighting unity among Muslims, Christians, and Jews. Nonstop flights to Dubai and Abu Dhabi International Airport (AUH) on Arkia, El Al, Emirates, Etihad Airways, flydubai, Israir, and Wizz Air exist.
Morocco is popular with Israeli tourists due to its Jewish history. El Al and Royal Air Maroc offer direct flights between Tel Aviv and Mohammed V International Airport (CMN) in Casablanca. Meanwhile, passengers can fly to Marrakesh Menara Airport (RAK) in Marrakesh on Arkia, El Al, and Israir. The most recent route between Israel and Morocco launched on September 7: an Arkia service to Essaouira-Mogador Airport (ESU) in Essaouira.
More than 200,000 Israeli tourists visited Morocco in 2022, significantly increasing from 39,900 tourists in 2019. These numbers show that future diplomacy between Israel and the Arab World would benefit the aviation industry. Aside from tourism, airlines benefit from the ability to fly over airspace they previously couldn't. Saudi Arabia and Oman allowing Israeli airlines to fly over their countries means carriers such as El Al can expand their footprint in the Asia-Pacific region. Furthermore, removing airspace bans leads to shorter flight times and lower fuel costs, benefiting passengers and airlines alike.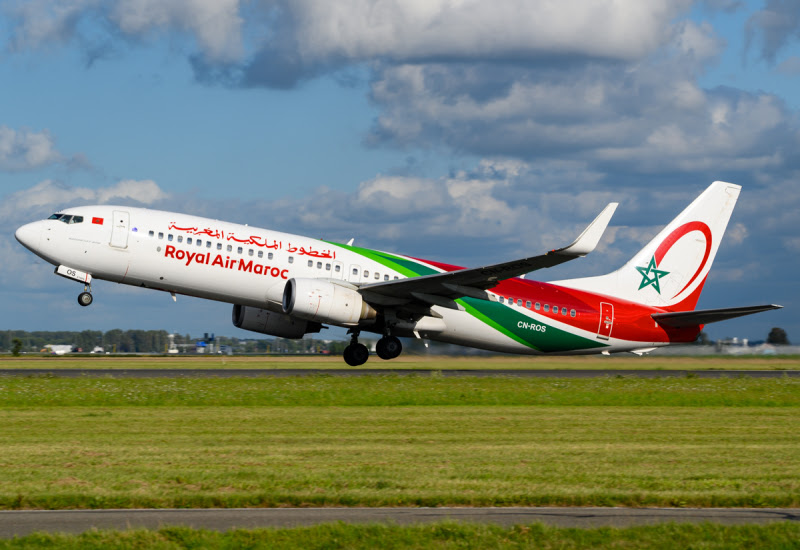 Despite the launch of all these direct flights, there is very little Arab tourism in Israel. This situation is likely due to several reports of discrimination against Arab and Muslim passengers at Ben Gurion Airport. One recent incident involved a Palestinian-American woman denied boarding an El Al flight due to her background. Aside from Arab support for Palestine, the poor treatment of certain passengers at Israeli airports and on Israeli airlines is a major turn-off to Arab passengers. However, there is a small amount of tourism to the Palestinian territories, especially for religious or family purposes.
Conclusion
The global nature of aviation means that the industry must deal with geopolitical issues. This article is not an exhaustive list: other major conflicts currently affecting the sector include wars in Ukraine and Sudan. Political factors can significantly affect direct flights between countries, flying over certain airspace, and individual tourism choices.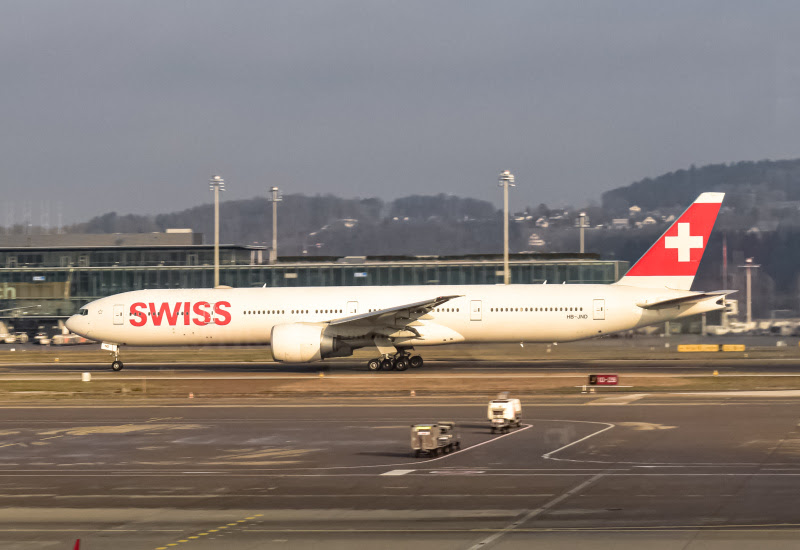 Despite today's complex global geopolitical environment, aviation continues its mission to unite people. We now see flights worldwide, connecting people and cultures like never before. Direct interactions between different groups of people are the most effective way to address the world's challenges. Aviation plays a significant role in making the world a better place.