Eager crowds returned to the Clymer Days Festival over the weekend, the latest of the community events to be revived following cancellation due to the pandemic in 2020.
Visitors toured a lineup of food trucks offering fare from funnel cake to chicken specialties to pulled pork, hamburgers and pizza. Shoppers browsed vendors tents stocked with costume jewelry, handcrafts and farm produce. Those in a competitive spirit showed off their cars and motorcycles, tossed beanbags in a cornhole tournament and guzzled Turner Dairy products in a milk chugging contest.
Alex White was the first chugger of his team and tried to maintain a pace while Chloe Vann waited to start the second leg of the relay.
Ava Moore, wearing red hoodie, and Alex White, in the blue T-shirt, waited for the judges to signal them to start the milk chugging contest.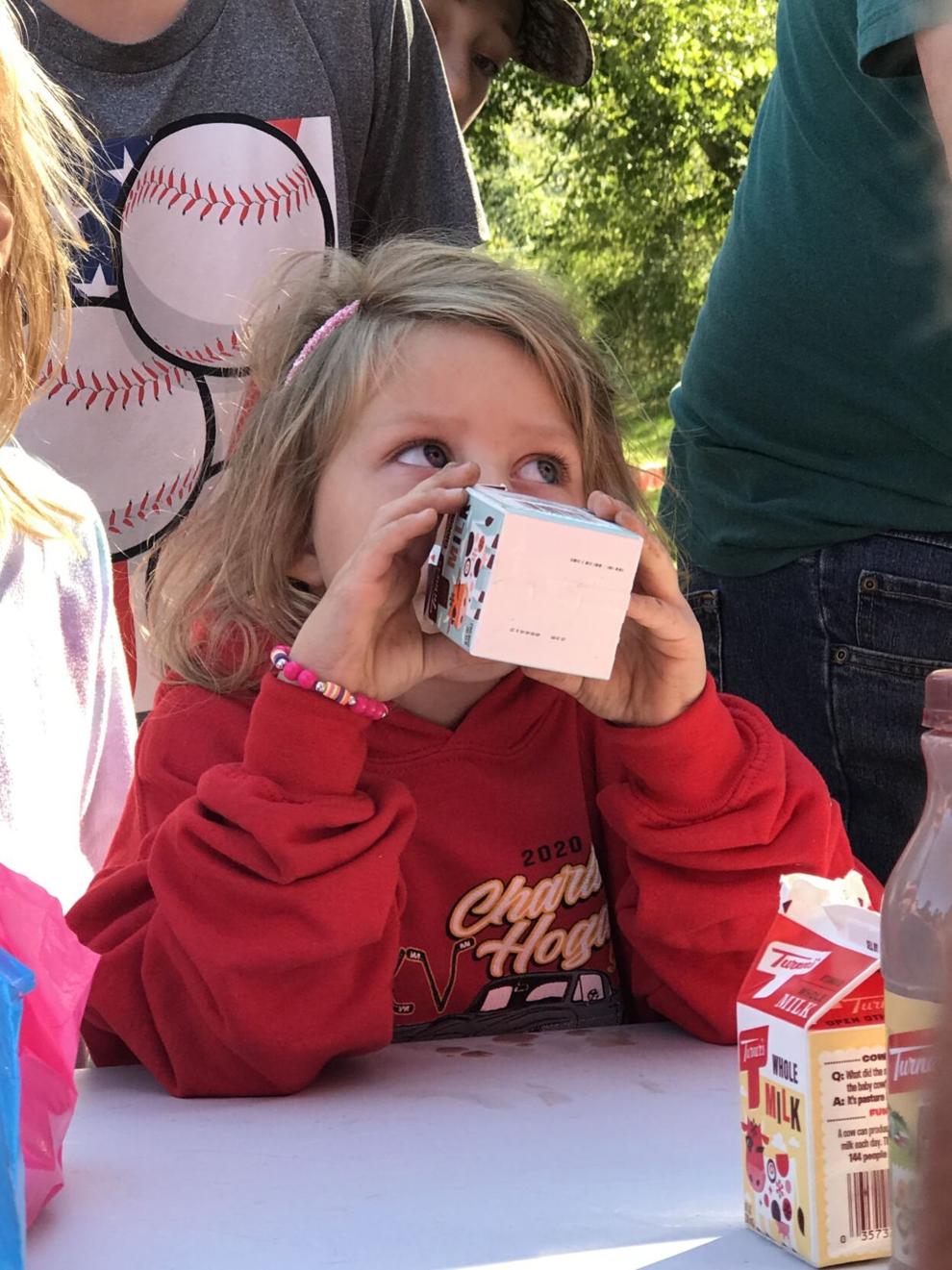 Ava Moore anchored a winning team in the children's division of the chugging competition.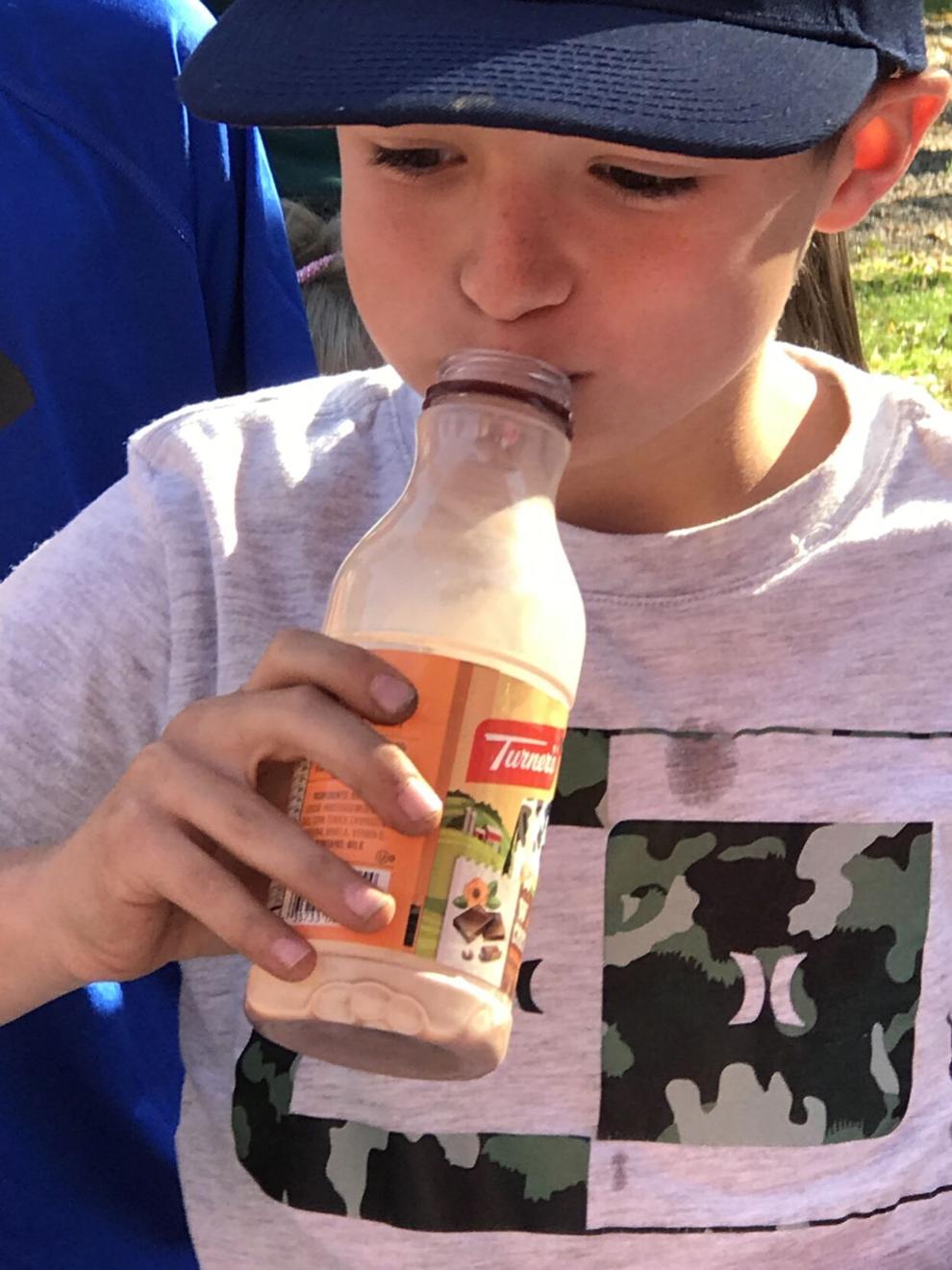 Max Sunseri downed a pint of chocolate milk in his leg of the winning team's effort.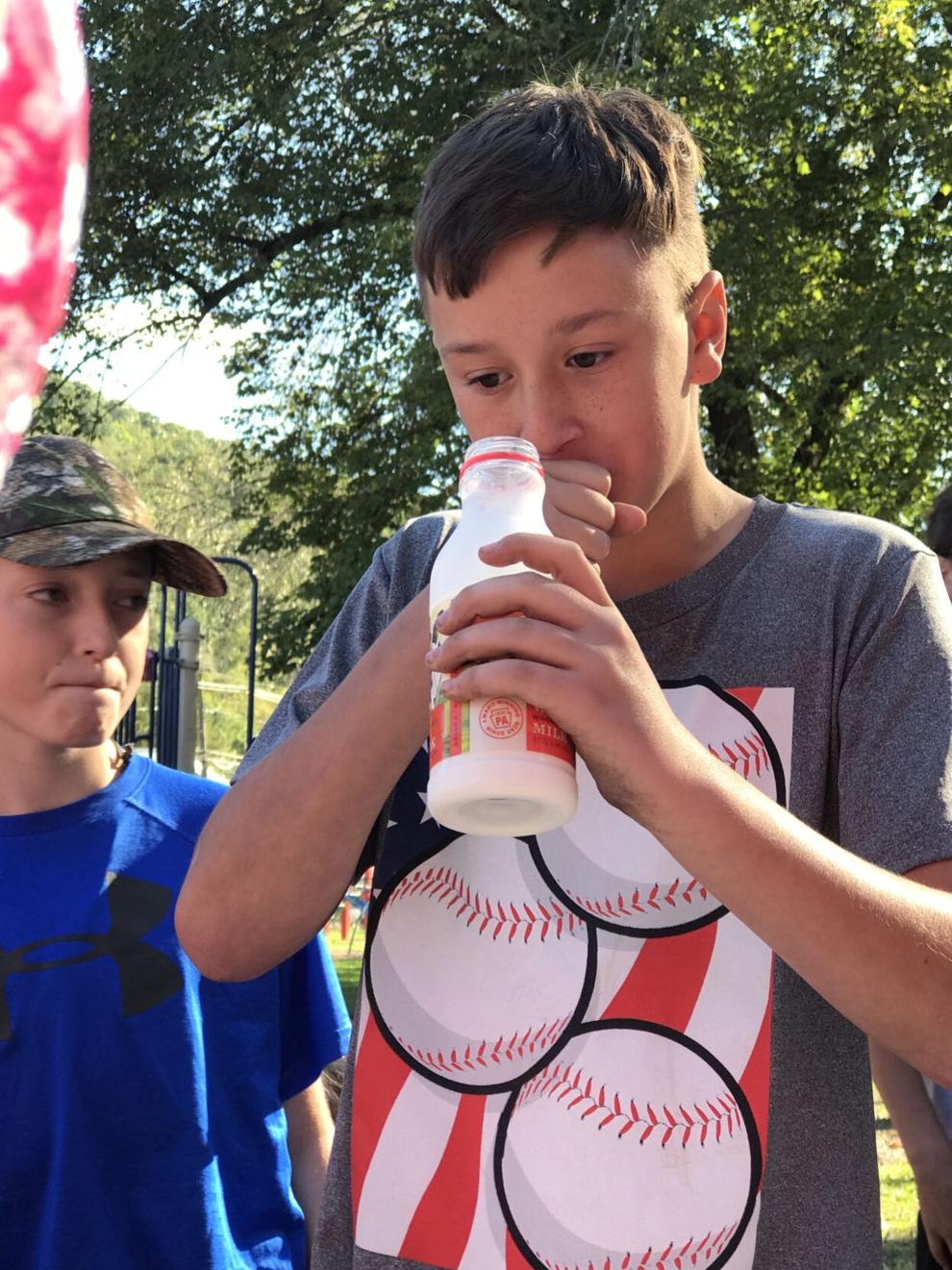 Jackson Hardesty fought off the chill of his ice cold bottle of milk during his leg of the relay.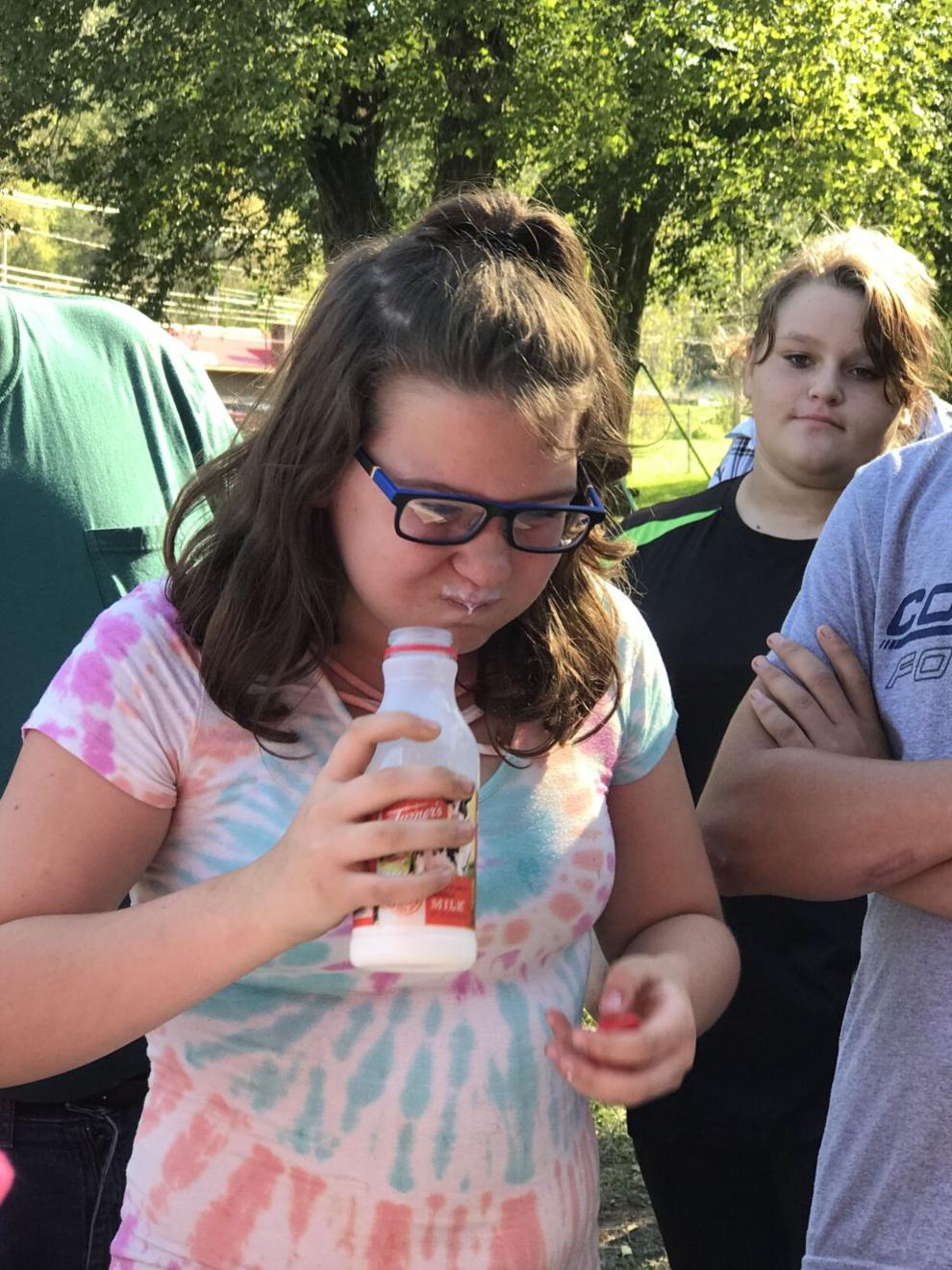 Caitlyn Lewis paused to catch her breath during her turn to chug on the runner-up team.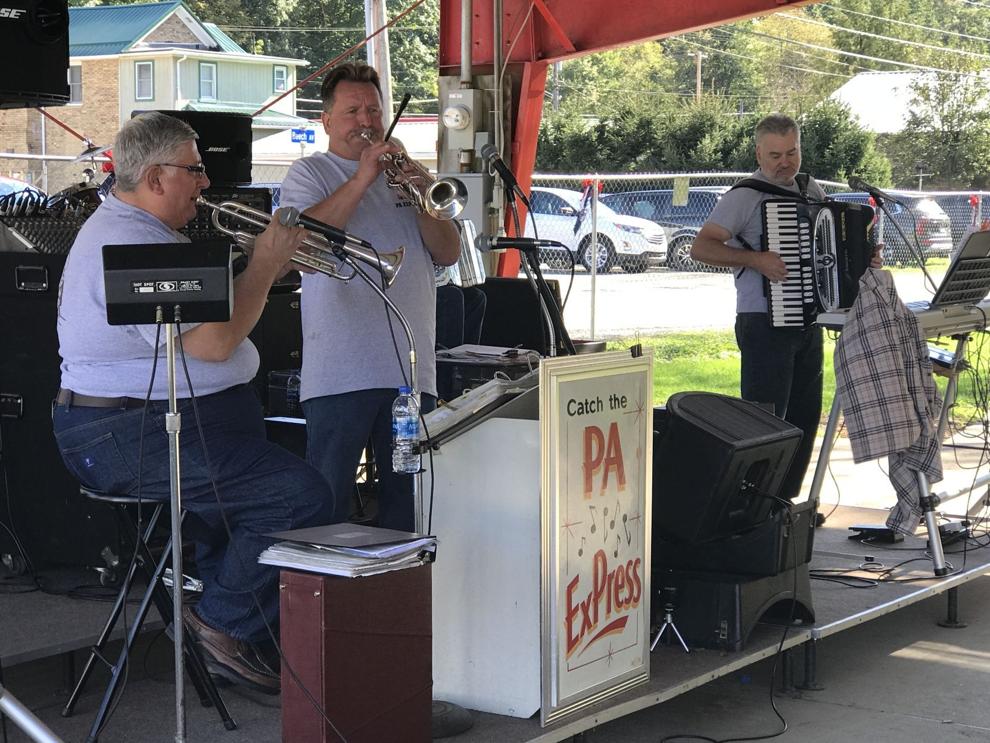 The festival had a full slate of entertainment through the weekend including a set by the PA ExPress polka band.
Kevin McKee and his sister Molly McKee, both of Indiana, said they danced to the polka band to uphold their family tradition. Their father, J. Paul McKee, who passed away in 2011, had been a well-known local musician for 50 years in The Jet Tones polka band.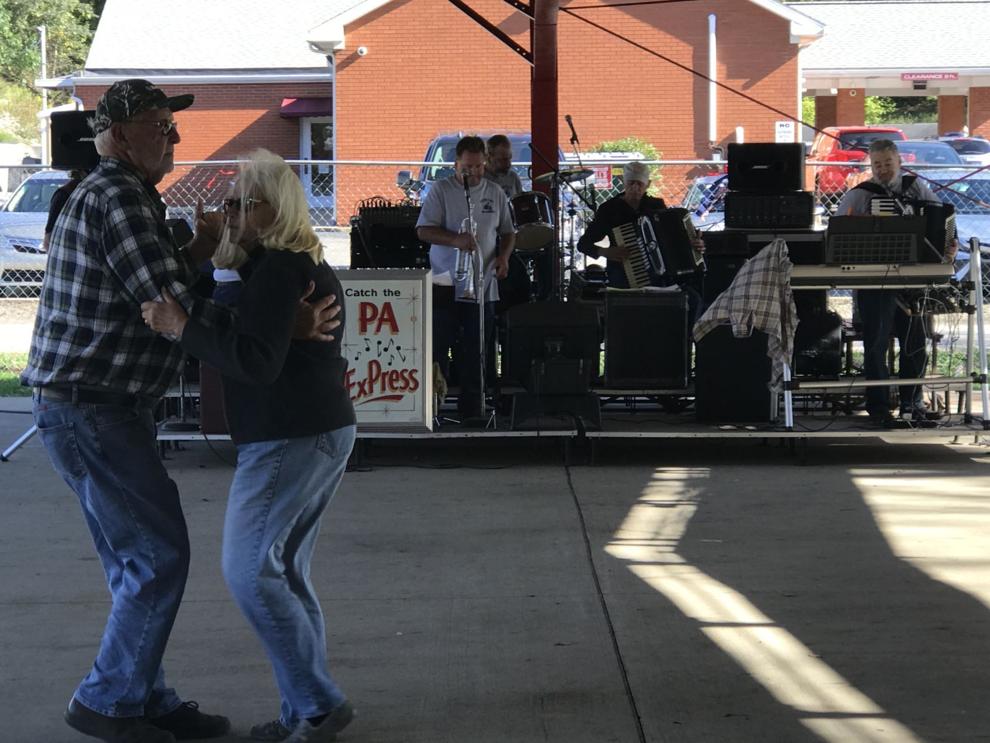 Don Maryai and his wife, Linda, drove from Young Township to take up one of their favorite pastimes.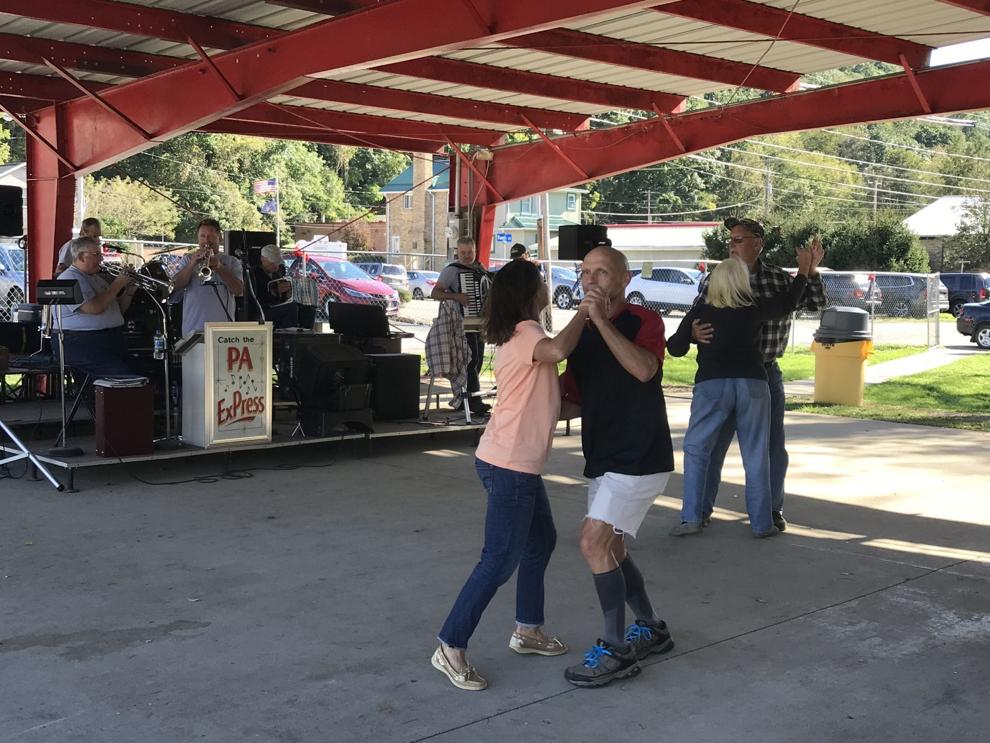 But for a brief interruption by rain Saturday afternoon, all the Clymer Days features went on as scheduled including a fireworks display Saturday evening.
https://www.indianagazette.com/news/festival-draws-county-residents-to-enjoy-clymer-days/article_5f206a98-cf83-5077-b9d4-5a46b7db6e4a.html