Oxtails, jerk chicken and curry goat are shuffled into takeout containers before exiting an unassuming storefront hidden on Huger Street in downtown Charleston. Inside the kitchen, a Ladson couple with five children at home monitors the stove, checking on the authentic Jamaican dishes that were made from scratch earlier that day.
For Keneil and Tracey Anderson, the restaurant represents their Jamaican heritage, which they're expressing through family recipes Keneil brought with him when he moved to the United States from Jamaica in 2010.
After renovating a space that was most recently occupied by a deli, the Andersons opened Jam On Deh Bay on Aug. 28.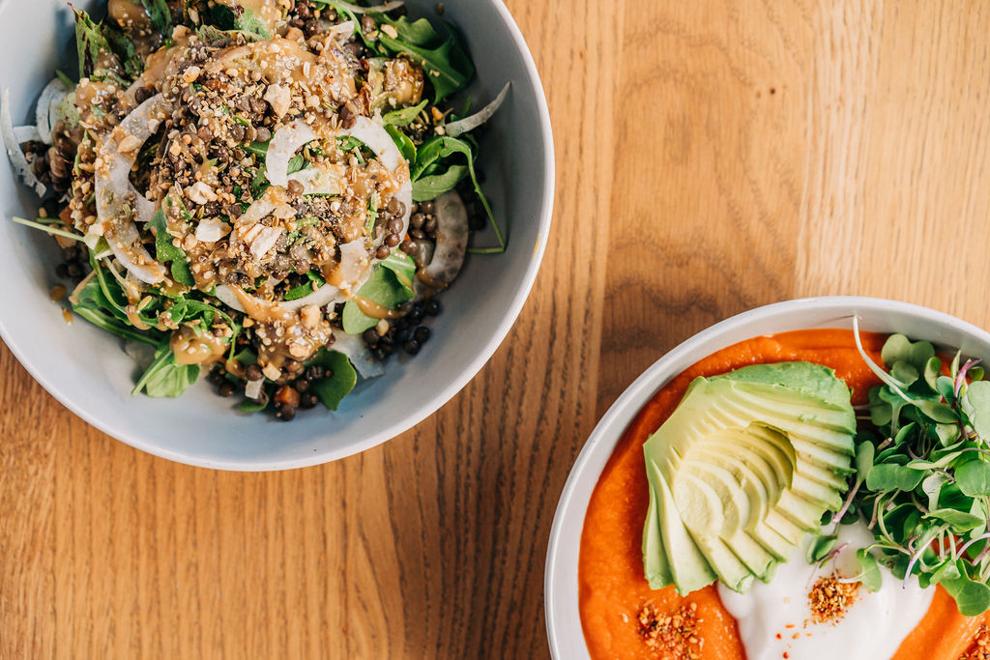 "There was no hot food inside so we had to get that ventless stove," Keneil Anderson said, pointing to a small four-burner setup that could fit inside a studio apartment. "So it's designed for small spaces like this. Everything that (is) inside here we had to put inside here."
The restaurant operates as a takeout-only establishment out of necessity; the space has room for just two to four people to comfortably wait in line.
Keneil or Tracey greets customers at the cash register while the other fills orders while standing steps behind.
Preparation starts at 6 a.m. Tuesday through Sunday, when the restaurant is open for lunch and dinner. Platters of oxtails, curry goat, fried fish and jerk chicken are Jam On Deh Bay's specialties, but you can also get the jerk chicken on a hero sandwich with fries. For a quick and affordable lunch that offers a true taste of Jamaica, order the classic Jamaican coca bread ($2) with a beef patty ($2).
"The meals all come with rice and peas or you can choose white rice, but they also come with plantains and cabbage," Tracey Anderson said. "We also sell Jamaican drinks. Mostly all of these are Caribbean drinks here."
Oxtail and goat are the most time-consuming, labor-intensive dishes to make, according to Keneil Anderson, while the fish and jerk chicken cook a little faster. That's about all the chef is willing to divulge about his family recipes.
"Oh, that's secret," Keneil Anderson quickly said when asked how the oxtail and curry goat are made. "You start with your base seasoning and we use a lot of local herbs like thyme, scallions. The whole process to cook those is like three hours."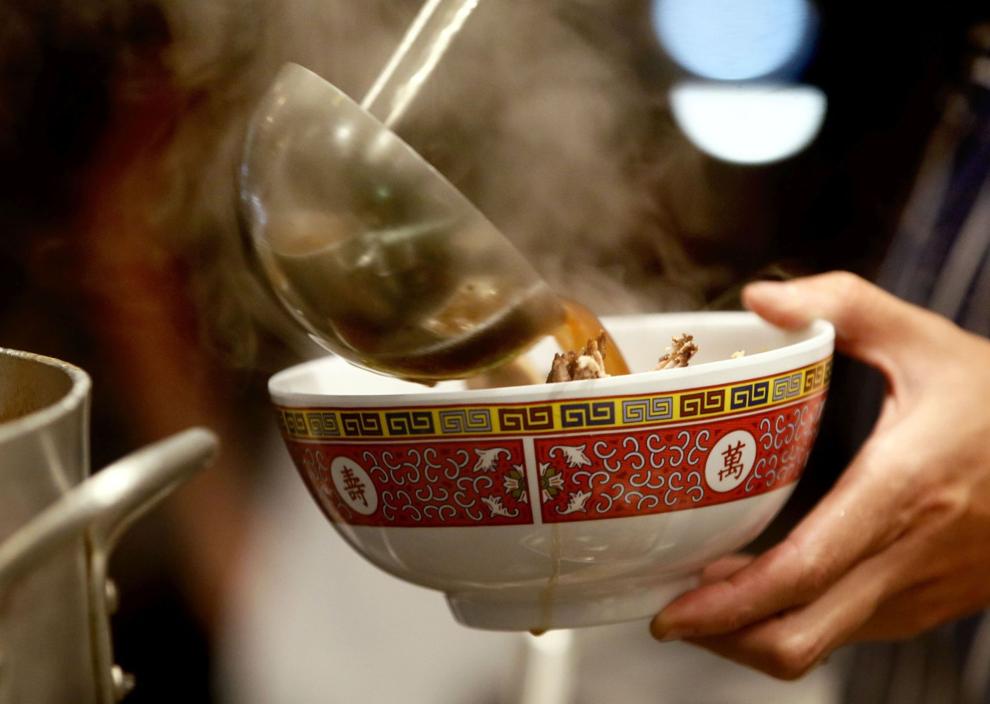 Not surprisingly, the house-made rub for the jerk chicken is also top secret.
"It's spicy, so you'll definitely differentiate the taste of the peppers inside there," Keneil Anderson said. "There's going to be a bunch of different herbs, but you're definitely going to taste the pepper."
After placing an order for jerk chicken and curry goat on Dec. 16, my order is ready in less than 10 minutes because the Andersons cook continuously throughout the day. Walking down Dewey Street to the car, it was clear there was a lot of food packed inside the two plastic containers, just by the sheer weight.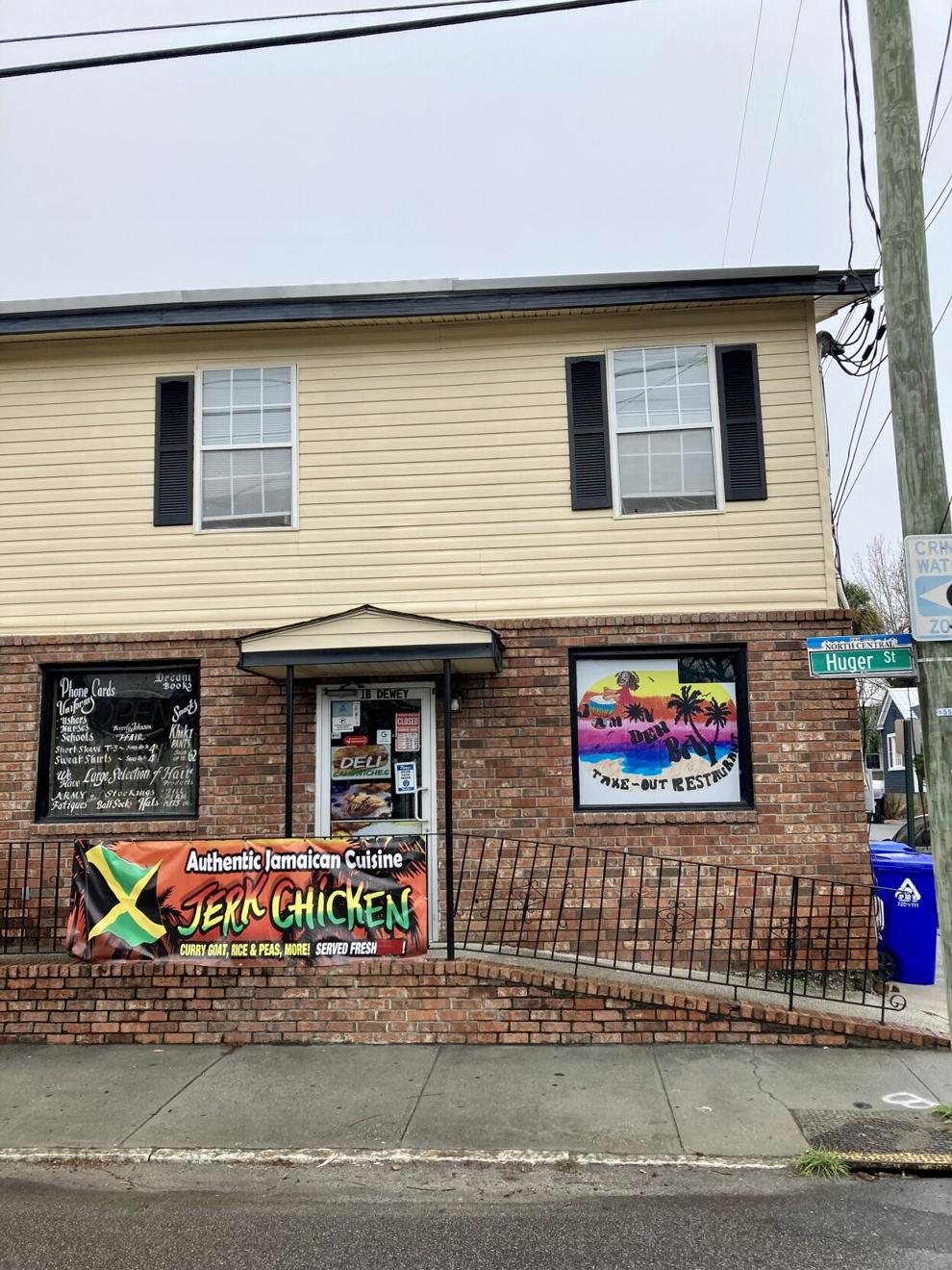 The platters were still piping hot when I arrived home to tuck into the fall-off-the-bone-tender goat that has less heat than the chicken. Keneil did mention the peppers.
The jerk chicken's wet rub tastes sweet before a manageable level of heat comes through shortly after.
The Andersons are currently content with their small setup, but they could see themselves opening a restaurant with space for dine-in customers in the future. A quick look at the restaurant's Google reviews shows that North Central-area residents hope they stay put.
"Best Food Ever," one reviewer recently wrote. "Oxtails are on point. Great service. Great people." 
"We have our community people, you know, they live close by so they say, 'Oh we live right around the corner, we're glad you're here,'" Keneil Anderson said. "We get a lot of returning customer(s)."
Jam On Deh Bay is at 1 Dewey St., but the front door faces Huger Street on the same block as Berkeley's, Huriyali, Renzo and The Rib Guy. Orders can be placed in person or by calling (843) 573-7040 from 10:30 a.m. to 8 p.m. Tuesday-Saturday.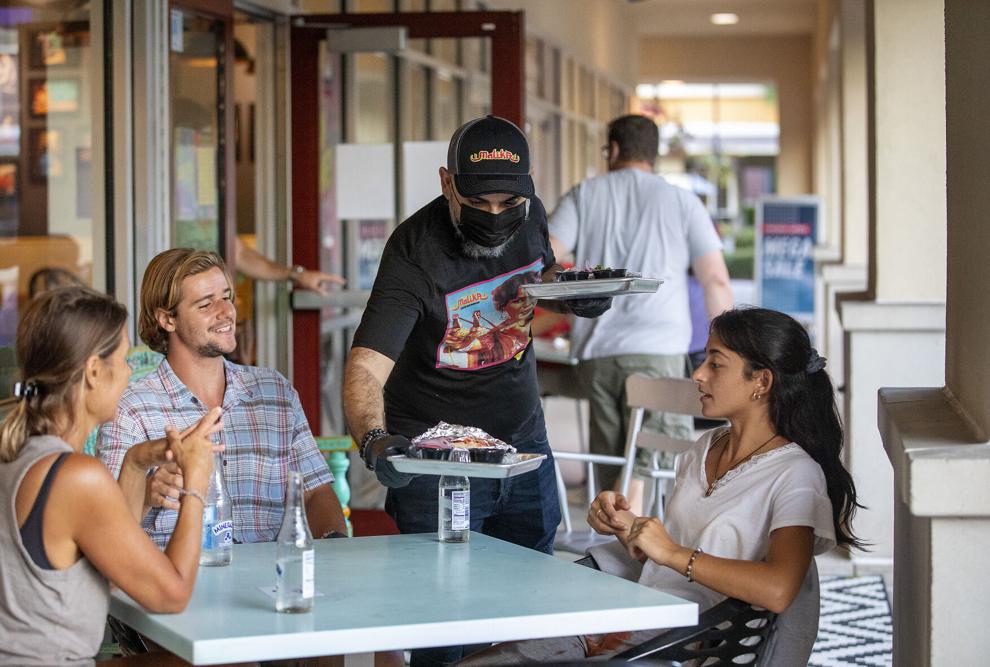 Reach Parker Milner at 843-830-3911. Follow him on Twitter @parkermilner_.