Station No. 3, which debuted in May in St. Louis' Benton Park neighborhood, offers a flexitarian (primarily vegetarian) comfort food menu featuring a variety of vegan specialties, as well as options for omnivores.
The gastropub comes from Natasha Kwan and Rick Roloff, the duo behind Frida's (which opened in University City in 2012 with a plant-based, health-forward menu) and the adjoining Diego's (which opened in 2020 with Mexican-inspired small plates). With Station No. 3, the couple hopes to offer casual, everyday fare, incorporating indulgent fried food for the first time at one of their eateries.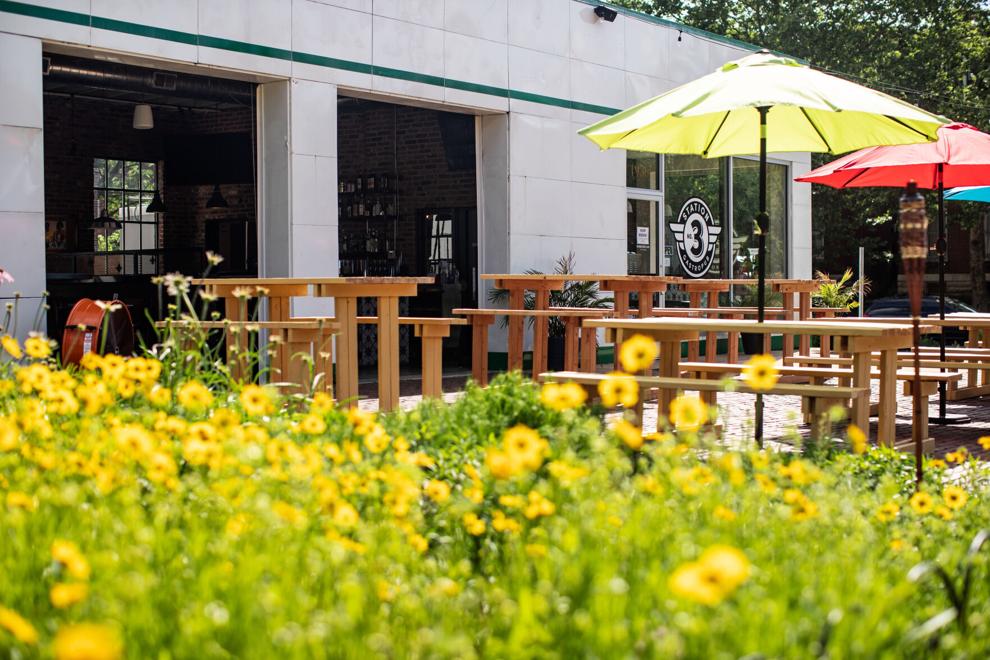 "It's your classic comfort foods made vegan – mozzarella sticks, potato skins, nachos, Frito pies, macaroni and cheese," Kwan says. "It's definitely been a great way for me to play around and challenge myself in the kitchen."
For Kwan, whose grandparents owned a gas station in the Philippines, the restaurant's location inside a former 1937 filling station made the perfect locale for her latest venture. Garage doors open to a spacious pet-friendly patio, where Roloff constructed picnic tables for guests to sit among lush wildflowers that surround the property. A fire pit that wraps around the side of the building is available for cooler evenings.
Inside, guests will find a blend of textures, from Carrera marble tabletops and custom metalworking to ornate tiling and exposed brick embellished with whimsical pieces from Kwan and Roloff's personal art collection. A couple of TVs invite guests to belly up to the bar, while a separate seating area by the kitchen enables easy takeout service.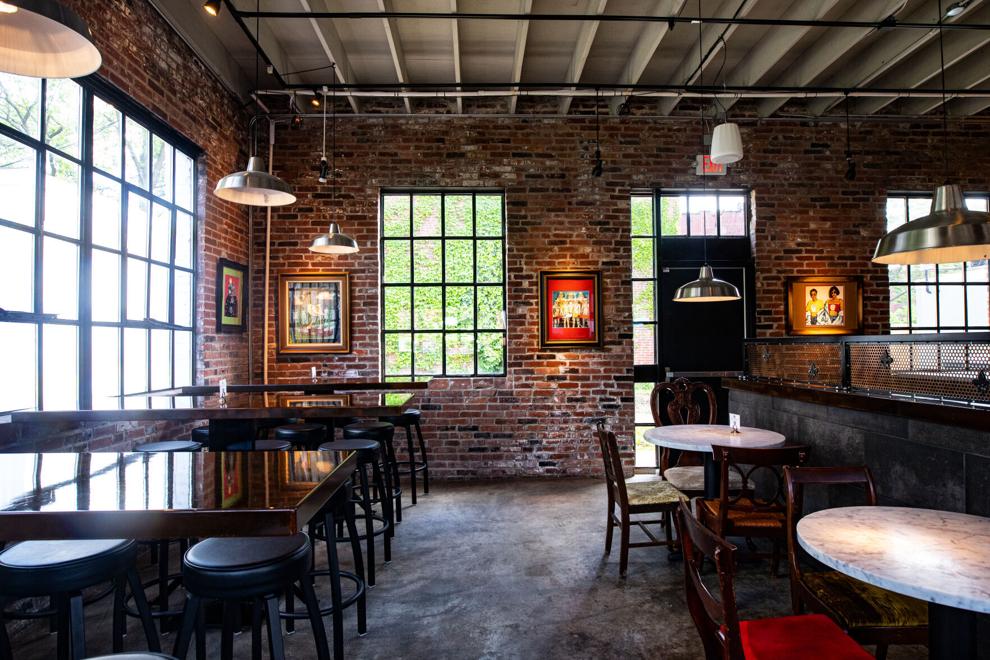 All menu items, other than "flex" offerings including a turkey burger and a smoked turkey sandwich with brie, are 100 percent vegan. Guests can choose from such highlights as The Signature Station Burger, a house-made quarter-pound veggie burger with cheddar, pickles, jalapeño, lettuce, tomato, onion and pub sauce. Another popular item, the appetizer sampler platter features hand-rolled mozzarella sticks, pickle fries, soy-based popcorn chicken and potato skins topped with cashew cheddar.
Additional offerings include salads, personal flatbreads and sides like Kwan's Hand Cut Skinny Fries, which are hand-cut, blanched and fried and which the menu identifies as a registered trademark. To drink, guests can choose from a selection of canned and bottled beer, wine and cocktails like Pimm's Cup, which Kwan describes as a little bitter and a little sweet, with the gin-based liqueur Pimm's No. 1, cucumber, lemon and herbs. Boozy soft serve is also on hand for dessert.
"We're really excited to be part of the community and offer a place where people can hang out, bring their families and dogs, and enjoy great food," Kwan says. "There's no ego or pretense here. We're very fluid and it's important for us to serve what the neighborhood wants."